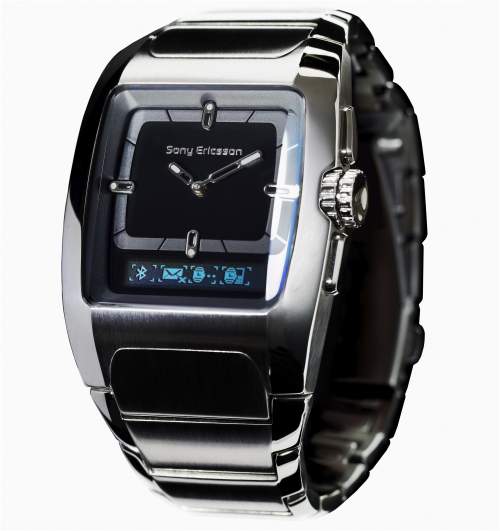 Sony Ericsson and Fossil went in together to make this blue tooth enabled BMW-100, no wait, it was the WMB-100..no the MBW-100 watch. Man did I get that wrong a number of times writing this. The MBW-100 from Fossil uses Bluetooth wireless connectivity to connect with certain models of Sony Ericsson mobile phones including the Sony Walkmans.
When the phone rings you can use the MBW-100 watch to see the caller id information to quickly see who is calling without having to look at your phone. You can then use the phone to stop the ringing if you choose not to answer. The MBW-100 also lets you run the some multimedia features of the mobile phone as well. This makes some common functions easily workable from the convenience of your wrist instead of having to grab your phone from it's holder or your pocket.
Fossil says the MBW-100 is compatible with most Sony Ericsson watches that are Bluetooth enabled, and "what models does the watch work with" your ask? They say it will work with these models: K610, K610i, K618, K790, K800, V630, W710, W850, Z610 and Z710.
Press Release [Sony Ericsson]