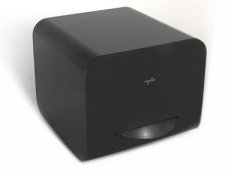 The whiny buzzing noise from my old PC just about drove me to insanity. I built my own Shuttle PC from a barebones kit a few years ago. The PC itself has performed flawlessly for years but the noise emanating from this demonic beast started making my eye twitch and eventually got the best of me. I tore the case apart looking for the source of the noise but I never really got the noise down to a satisfactory level. After that horrific experience I have definitely learned to appreciate a quiet PC and vowed to get a quiet PC the next time around.
EndPCNoise.com is a hardware reseller that specializes in building ultra-quiet PCs and parts. They stock a bevy of quiet power supplies, case fans, hard drives, CPU fans, and silent PC cooling solutions. They have a nice selection of pre-built configurations as well as the option to build your own custom rig.
Isn't it about time you bought yourself a new rig? This time make it a quiet PC.